Instead of being placed over your ears, these wireless earphones rest just in front of them, allowing you to listen to music or talk on the phone without losing attention to your surroundings!

1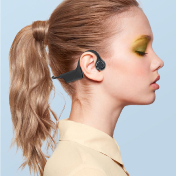 Bluetooth wireless earphones
A revolutionary way to listen to your favorite songs or talk on the phone, with your ears completely free.
2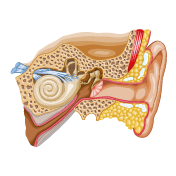 Bone conduction technology
They allow you to remain aware of what's going on around you.
3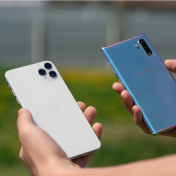 They support 99% of all devices.
Earphones compatible with both Android and iOs.
As featured in
About Aeerum
Thanks to their technology, these earphones do not obstruct the ear canal and will not damage your eardrums due to excessive volume, while still allowing you to remain aware of what's going on around you.
Perfect choice for sports and walks: Allows you to be aware of your surroundings during outdoor training. This is almost a must rather than a recommendation.
If you suffer from hearing loss and/or wear hearing aids, Aeerum bone conduction earphones are the best choice.
Very light (29 grams), 6 hours autonomy during use and includes a USB type C cable for charging.
Main pros:

Bone conduction earphones
A new way of listening to music while having your ears totally free

They do not obstruct the ear canal
They do not need to be inserted inside the ear, and therefore cannot damage the eardrum. They allow hearing impaired people to wear hearing aids at the same time.

They allow safe sports practice
By allowing you to hear what's going on around you, they reduce the risk of accidents while practicing sports.

Easily paired to the cell phone
Just press the power button for a few seconds and access the phone's Bluetooth settings to select the device.

Light and comfortable
They are very comfortable thanks to its light weight, rubbery feel, and good fit.

The perfect gift
The perfect gift for relatives and friends.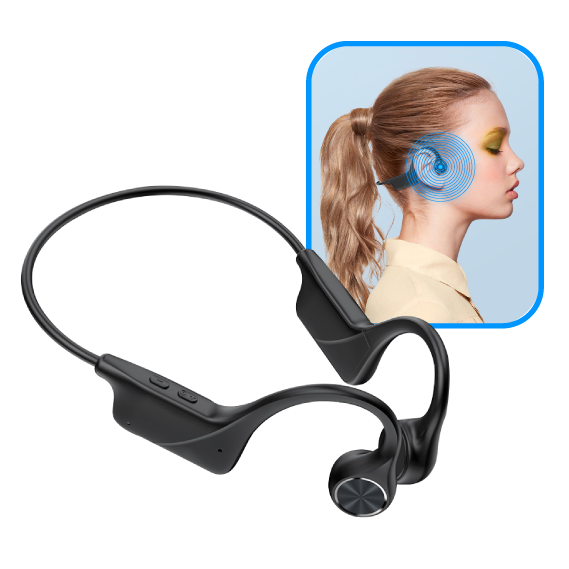 FAQS
Can you skip to a different song?
Yes, you can skip songs, turn up the volume, pause, and resume song playback.
Do they support Android?
Yes, they support 99% of the devices.
Are the calls audible?
Yes, they're excellent for calling, you can hear and be clearly heard.
Are there any offers available?
Yes, they have a 50% off launch promo.
Buy now
50% off and FREE delivery!



Bob
They are very comfortable, they don't hurt your ear. I use them for work, and it's great because you can hear music and also ambient noise. So you can hear what's going on around you.


Mery
I am a hearing impaired person (almost 45%) and I wear glasses. I was looking for a pair of earphones that didn't require me to remove my hearing aids and that I could wear with my glasses. I'm delighted!


Martha
They are perfect! They are very light, the sound quality is great, the battery life is excellent and they are able to connect to any device. They are easy and comfortable to handle
Disclaimer: This website is an advertisement and not a news publication. This product is not intended to diagnose, treat, cure or prevent any disease or health condition. The information provided in this document should not be considered as a substitute for the advice of a physician or other healthcare professional. This product is not for medical use. They can be useful in certain high-risk situations, never as a substitute. As each individual is different, results may vary.
Certificates: